Side-by-Side Parts in Anaheim, CA
Getting ready for a Can-Am jam or putting the finishing touches on a side-by-side that's ready to tear up any terrain? RBP MFG provides performance parts for side-by-sides and other off-road vehicles in Anaheim, Fullerton, Santa Ana, and Garden Grove, CA. From hobbyists and recreational riders to racers and competition riders, we aim to provide side-by-side parts that enhance the performance of your vehicle and promote the best in safety and reliability.
Can-Am Maverick X3 Components (72″ Suspension)
We specialize in producing parts for the Can-Am Maverick X3. Our machine shop is able to custom-machine parts and components to tight tolerances, and to ensure seamless integration with stock setups and improvised UTVs alike.
Some of the many components we produce and stock routinely include:
Axles (300M)
3 Square Bars Jm10t with "High" Angled Lower Rod
3 Round Rods Adj. with Jm10t R/L
Tie Rod Stage #2 Stock Tie Rod, 1.00 Rod to Stock14mm Ball Cup 25.00 OAL
Tie Rod Stage #3 Jm10tr 1.062 Sq Rod to Jm10tl w/Clevis
Sway Bar Link Rear
Sway Bar Link Front
Pivot Bushing 2017-2019 X3 XRS
Bone Plates
Misalignments 5/8 X 12mm X .125(Jm10t)
Misalignments 5/8 X 12mm X .312 (Jm10t)
Misalignments 5/8 X 12mm X .820(Jm10t)
Polaris Ranger XP 1000 Components
Another specialty focus we have is on the Polaris Ranger XP. This UTV is a proven favorite off-road and performs well out of the box. That said, may avid riders are looking for performance side-by-side parts that uplift the reliability, responsiveness and power of their Ranger XP. We stock a wide assortment of custom-machined components to improve performance.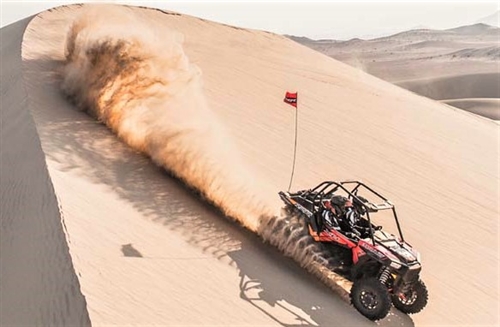 Performance Parts
Looking for custom-machined performance side-by-side parts? Our shop is capable of creating performance components from CAD files or your specs. Everything is machined right here in Anaheim, CA, with emphasis on quality materials and proven machining practices. Our parts are true performance parts, delivering the enhancements you need.
Custom Side-by-Side Parts
With more than 30 years of producing parts for side-by-sides, RBP MFG is your number one choice for aftermarket sand car parts and performance components. Reach us today at 714-630-7054 for more information or to discuss your need for custom components.